Vegetable raised beds are what every gardener needs especially with a small area for planting.  It only needs a small area plus you don't need much effort in maintaining it. If you are new to gardening you should try reading books or read articles online on growing plants, particularly vegetables. There is a lot of information you can gather that will help you grow your very own raised vegetable garden.
The areas where you will place your raised beds are very important because it needs to have sufficient amount of sunlight.  It is best to check first for the right location to place your bed before deciding on the size.  Of course you have the option to move your raised garden if you wish since it is in a container,  but to avoid all the hassle it would be best if you have planned and decided ahead of time where you will place the raised beds.
Gardening with the use of raised beds is also known as container gardening due to the fact that you will plant your vegetables or flowers in a container. The container can be made of wood, plastic, stones and bricks.
Most experience gardeners would advise you to make a garden layout wherein you will draw your garden in a piece of paper. You also need to determine what vegetables you will be growing and what part of the raised garden bed you will plant them in.
As with traditional gardening it is best if you plant the vegetables in rows. Doing this will allow you to easily distinguish your plant from the weeds. A good space between plants is needed so you can walk through your garden when you need to water,  gather your produce or when you just want to wander through your garden.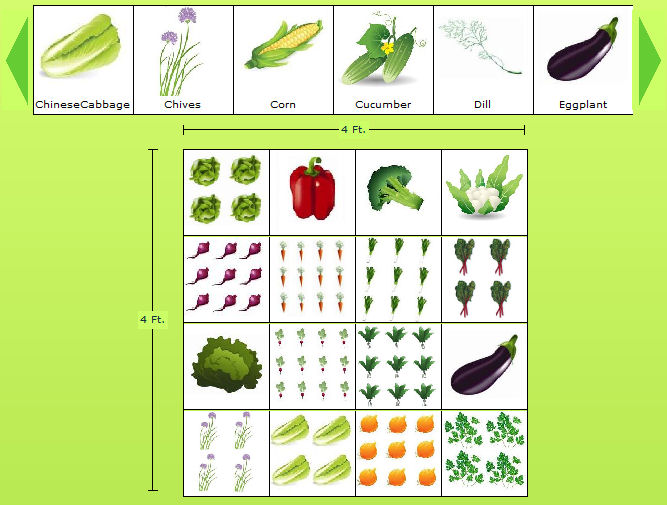 On the other hand, if you are using vegetable raised garden beds, you can also plant your vegetables in blocks rather than in rows. Since your plants are above the ground, you won't have problems as many problems with weeds. Just make sure the size of the bed is just right so that you won't have trouble gathering your produce later on.
A layout sketch will help you ´picture´  your garden and the plants you will be planting. With your drawing you can design your garden so that even if it is small, you get to utilize all the available space making it attractive and pleasing to the eye.
So if you plan on starting your garden, whether it is a small of big one, start learning what you can through books, online resources or even with the help of other gardeners. The joy of gardening is incomparable especially when you get to see that your plants are growing and are in great shape.